Level I Introduction to Orthodontics
Course Objectives
The purpose of this comprehensive program is to
teach general and pediatric dentists how to diagnose
and treat simple orthodontic cases. Emphasis will
be placed on thorough records and diagnosis.
Treatment will involve using a combination of
functional appliances, mainly in mixed dentition and
fixed orthodontic braces (straight wire technique)
in permanent dentition. Dr. Rondeau's systematic
approach, organization and marketing tips make
incorporating orthodontics into the general practice
relatively easy.
Continuing Education Credits
This course is recognized by the International
Association for Orthodontics and the Academy of
General Dentistry for continuing education credits.
56 Hours Lecture / 76 Hours Participation
(at the completion of all tests and
lab exercises).
Clinical Experience
Dr. Rondeau's clinical experience in the
past 35 years has revealed that parents want Two
Phase treatment for their children. Parents want the
developing malocclusions treated as early as possible.
Therefore, if clinicians want to increase the size of their
practices, they must become more knowledgeable in
the utilization of functional appliances. Dr. Rondeau
currently has 700 active patients in his practice
with orthodontic, TMJ and snoring and sleep apnea
problems. He is committed to continually updating the
course to present current and up-to-date appliances
and techniques, showing many cases from start to
finish.
Case Review
Dr. Rondeau and the Assistant Instructors will review
all new and progress cases at no charge throughout
the course. Participants are encouraged to bring all
cases presently under treatment.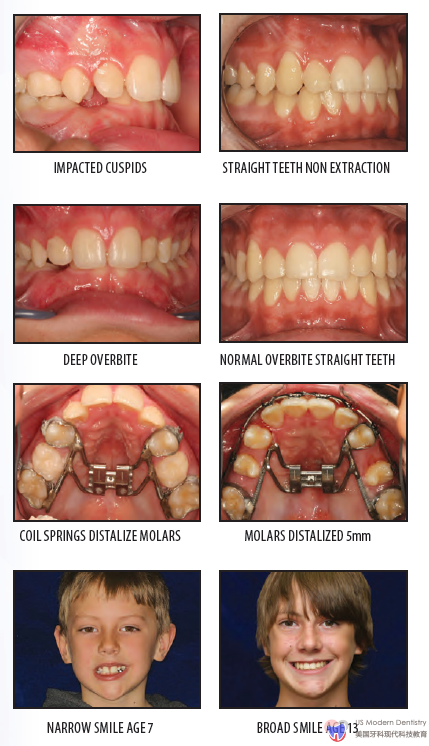 The Benefits of Functional Philosophy
• Functional Appliances
• Non-Extraction
• Functional Jaw Repositioning Appliances
• Advance Mandible
• Full Maxillary Lip
• Wide Arches
• Broad Smiles
• Healthy TMJ
Phase One
Orthopedic Phase Age 4 – 12 Mixed Dentition – Functional Appliances
• Constricted Maxillary Arch
• Posterior Crossbite
• Constricted Mandibular Arch
• Anterior Crossbite
• Thumbsucking Habit
• Mouth Breathing
• Airway Problem
• Retrognathic Mandible
• Deep Overbite & Bruxism
• Mid Face Deficiencies
Phase Two
Orthodontic Phase Age 12 – 14 Permanent Dentition Fixed Braces
• Straighten the Teeth
Two Phase Orthodontic Treatment
The objective of early treatment is to develop the arches to avoid the extraction of permanent teeth. Parents are constantly asking general dentists to provide interceptive orthodontic treatment for their children.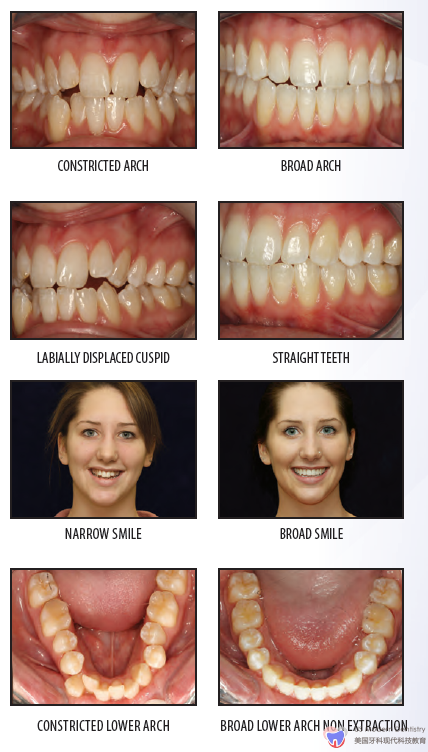 Why Should You Take This Course?
Increased Income
If you add orthodontics to your practice, your income will increase significantly. It has been estimated that 70% of the children in your practice have some form of malocclusion. If you have 300 children in your practice:
70% x 300 children = 210 children with malocclusion
210 x $5,500 per case = $1,155,000
The great thing about offering orthodontics in your practice is that you do not have to do any external marketing, the patients are already there. The other important factor is that all parents want what is best for their children. They want orthodontics and will therefore pay for it. One of the top practice management consultants in the world, Howard Farran, said, "When was the last time a mother asked for a 3-unit bridge? They ask about their child's crooked teeth on a daily basis."
Immediate Income Start 5 Cases
Participants will be encouraged to start 5 orthodontic cases during the course that will provide them with immediate income to pay for the course. The course fee is also tax deductible.
Course Repetition
Many course participants want to repeat the course because Dr. Rondeau is constantly updating the course content and showing new cases. Participants who refer a colleague to the course may repeat at no charge; otherwise, participants can repeat the course at half the fee. If you would like to repeat Level I online please call for details on
discounts.
Hands-On Lab Exercises
Participants will trace cephalometric x-rays, place brackets and wires on typodonts, prepare complete records for 5 orthodontic cases, bend sectional archwires and utility arches, place rocking chair curves and step-up, step-down bends in archwires, and learn to adjust clasps and labial bows on functional appliances.
Early Treatment Mixed Dentition, Functional Appliances, Records, Cephalometrics
Straight Wire Mechanics, Class II Treatment, Twin Block, Rick-A-Nator, Bracketing, Banding
TMJ, Sagittal Appliance, Airways, Class III Treatment, Utility Arches, Splint Therapy, Tandem Appliance
Open Bite Cases, Impacted Cuspids, Clear Braces, Finishing, Retention, Molar Distalization
1. Philosophy of Orthopedic
Orthodontic-TMJ Treatment
2. Diagnostic Records
• Treatment Chart
• Study Models
• Cephalometric Film
• Panorex
• Digital Photos
• TMJ History
• TMJ Exam
• Perio Exam
3. Cephalometrics as a Diagnostic Tool
4. Introduction to Cephalometrics
• Landmarks
• Ceph Equipment Available
• Important Points, Angles, Planes
• Airways
5. Habit Breaking Appliances
• Fixed MX Banded Hyrax with Crib
6. Removable Maxillary
Expansion Appliances
Schwarz Appliance
• Posterior Crossbites
• Single Tooth Anterior Crossbites
7. Removable Molar
Distalization Appliance
• Posterior Sagittal
8. Removable Mandibular
Expansion Appliances
• Schwarz
9. Fixed Expansion Appliance
• Hyrax
• Banded Hyrax Appliance
• Transforce Transverse Appliance
10. Practice Management
• Initial Visit
• Records Appointment
• Consultation Appointment
• Financial Agreement
• Submission of Insurance Claims
• Informed Consent
• Fees for Phase I Orthopedics
• Fees for Phase II Orthodontics
1. Introduction to Straight
Wire Appliances
• Treatment Objectives
• Six Keys to Occlusion
2. Four Stages of Modified
Straight Wire Technique
3. Indications and Properties of
Various Archwires
• .014 & .018 Copper Nitanium®
• .019 x .025 Variable Force 3
• .019 x .025 Multi Braid
• .019 x .025 CNA Beta Titanium
4. Sectional Archwires
• .014 and .016 Stainless Steel
• Lab Exercises
5. Tying
• Stainless Steel
• SAFE-T-TIES
6. Separators
• Elastometric
• Brass
7. Elastics
• Different Types
• Clinical Indications
8. Open and Closed Coils
9. Power Chain
• Close Anterior Spaces
• Close Posterior Spaces
10. Class II Malocclusions
• Diagnosis
• Treatment Planning
• Mechanics
11. Functional (Orthopedic) Appliances
• Rick-A-Nator (Deep Overbite)
• Twin Block & Twin Block II
(Mandibular Advancement)
12. Advanced Cephalometrics
13. Bracketing Technique
14. Banding of Molars
15. Hands-On Placement of Orthodontic
Brackets and Wires on Typodonts
1. Importance of TMJ in Orthodontics
• TMJ History Form
• TMJ Examination
• Range of Motion
• Hands-On Palpation of TMJ
Muscles by Course Participants
2. Anatomy of the Temporomandibular Joint
3. Anterior Sagittal
• Indications, Adjustments
4. Class III Malocclusion
• Non-Surgical Treatment
• Diagnosis
• Treatment Planning
• Mechanics
5. Airways
• How Naso-Respiratory Functions
Can Affect Craniofacial Growth
• Role of Mouth Breathing in
Causing Malocclusions
6. Tomograms X-rays
7. Utility Arches
• Torque and Intrude Incisors
• Lab Exercises
8. Different Types of Splints
• Daytime Repositioning Splints
• Nighttime Splints to Prevent Bruxing
9. Tandem Appliance
• Class III Skeletal Malocclusion
in Mixed Dentition
• Retrognathic Maxilla
• Normal Mandible
10. Joint Vibration Analysis
• Soft Tissue Evaluation of Internal
Derangements (Disc Displacement)
11. Rocking Chair Curves Lab Exercises
12. Phase I: Stabilize TMJ
Splint Therapy (4 months)
Phase II: Orthodontic Case
Finishing (12-24 months)
1. Fixed Molar Distalization Appliances
• Self-adjusting Nickel Titanium coil springs
2. Non-Surgical Treatment
Open Bite Cases
3. How to Diagnose Vertical Problems
How to Control Vertical Problems
4. Clear Braces
Advantages
Technique
5. Indications for Extraction of
Second Molars
6. MARA Appliance
Fixed Mandibular Anterior
Repositioning Appliance
7. Air Rotor Stripping
8. Eruption of Impacted Cuspids
9. Case Finishing
10. Practice Management
• Two Phase Orthodontic Brochures
• Postcards
• Internet Marketing
• TV Reception Room Patient Education
11. Practice Website
12. Snoring and Sleep Apnea
13. Fixed Functional Appliances Self
Activating Nickel Titanium Coil Springs
14. Clear Aligners
Straighten Teeth Without Braces
15. Retention
• QCM Clear Retainer
• Lingual Bonded Retainer
• Tooth Positioners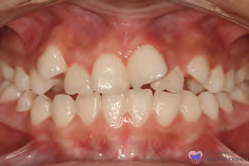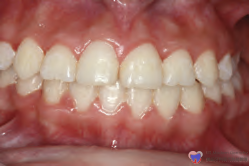 STRAIGHT TEETH NON EXTRACTION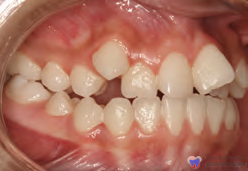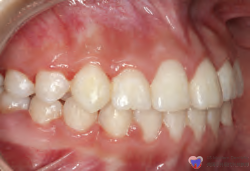 STRAIGHT TEETH NON EXTRACTION